I only stop at Autogrill
For business or pleasure, on your own or in company, your stop-off designed for taste, wellbeing and relaxation awaits you at Autogrill, the world's leading provider of foodservice for travellers.
Holidays begin at Autogrill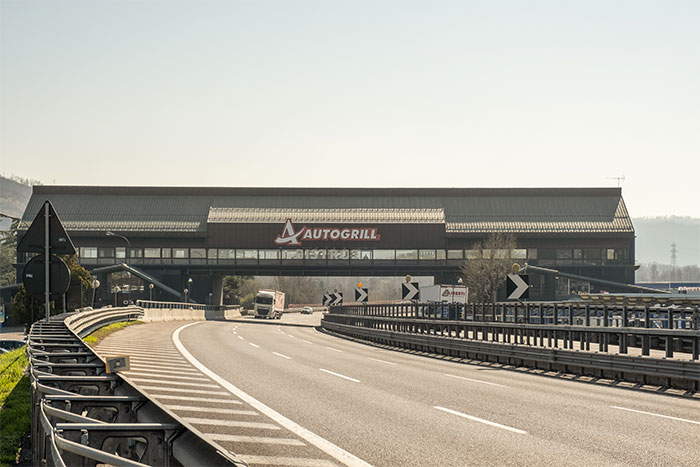 "Holidays begin at Autogrill," say the Italians when about to set off for the sun. And if they're coming home from abroad, they have this ritual of stopping at the first Autogrill inside the border to "have a real espresso again" and finally be able to say "we're home".
After the coffee, the Autogrill market is always a surprise, with products from the surrounding territory and formats not available in other stores.
These and many other Autogrill moments in life have been immortalized in dozens of films, including "Il sorpasso", "Pane e tulipani", "Bianco, Rosso e Verdone". Because when you travel in Italy, sooner or later you'll stop off at an Autogrill.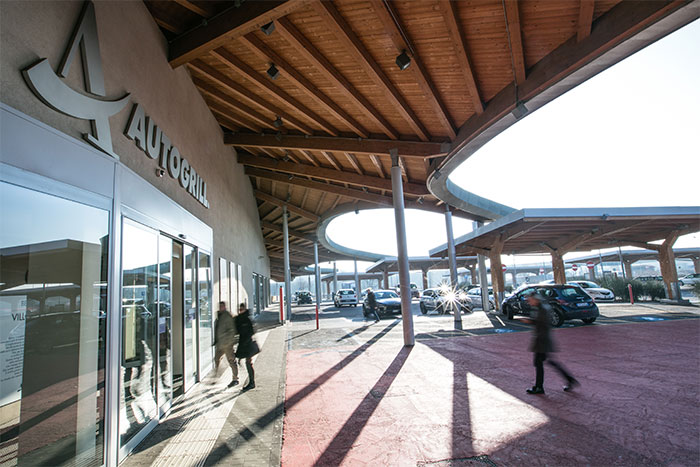 The Group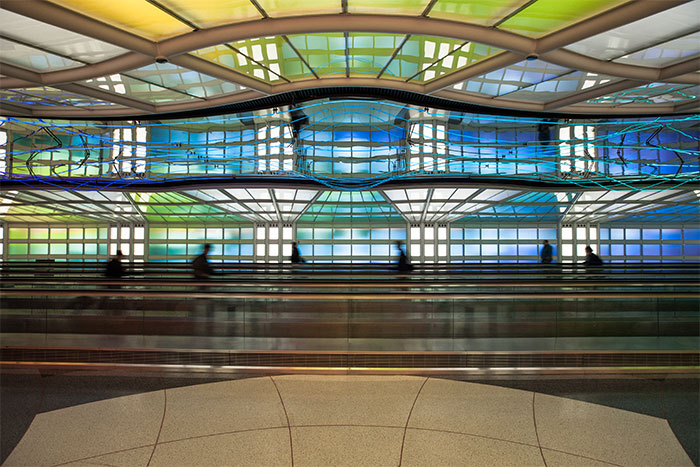 Autogrill is the world's leading provider of food & beverage services for travellers.
The Group is present in 30 countries on 4 continents, operates in about 829 locations managing about 3,300 points of sale with more than 46.000 employees and is present in 139 airports.
Want to know more? Visit Autogrill Group's website
more than 400
points of sale
of which:
more than 200
motorway
30
trade fair and shopping centre
120 million
cups of coffee a year
150 million
customers served a year
Our story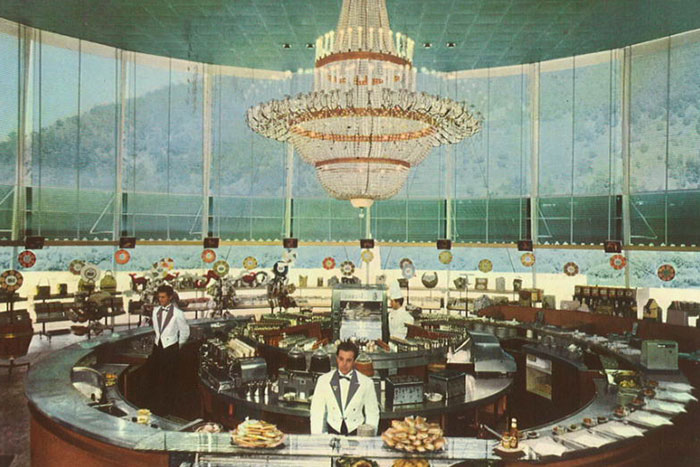 Our story began decades ago, in the '40s. Travel back in time with us and discover how the stop-off that changed the Italians' way of travelling has changed over the years.
Take a trip into the past
Our values
Wherever we are in the world, we all have the same objective: to be well and ensure our travellers are well. Passion, open minds, rapidity, reliability and simplicity are the values that guide us in our work.
Find out why