The most beautiful Autogrill in Italy
Villoresi Est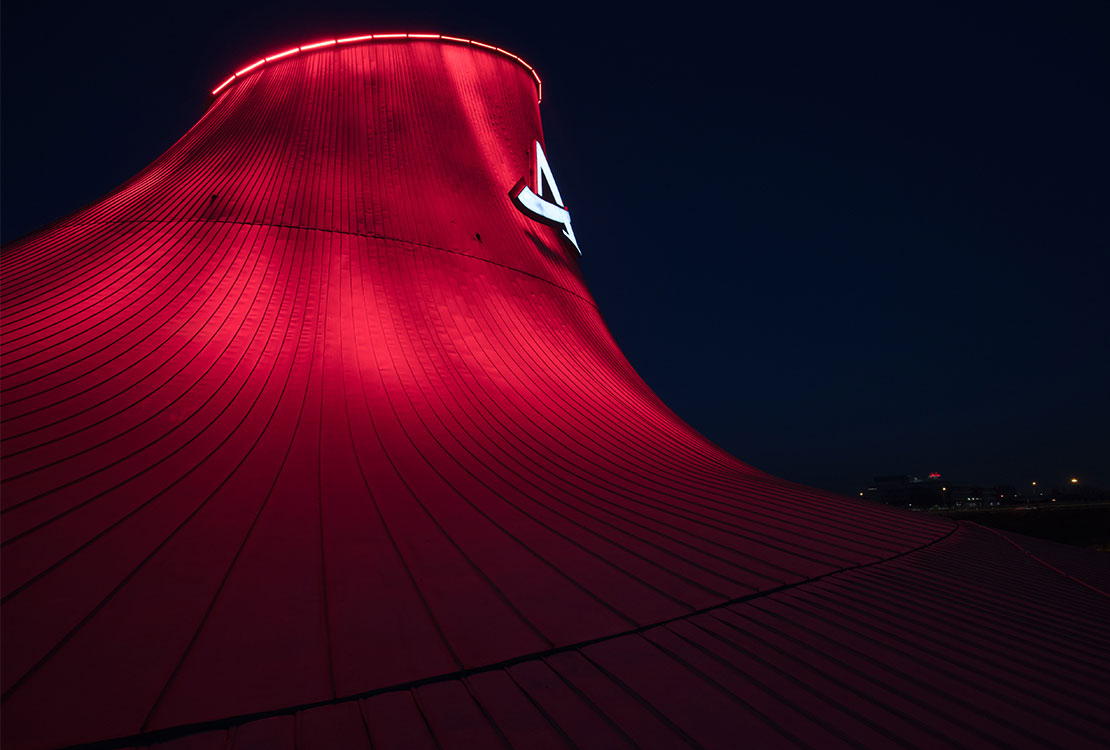 Services:
Bar Snack
Self service restaurant
Market
Credit cards accepted
Digital payments
Take-away
Disabled access
Toilets
Disabled toilets
Showers
Baby Room
Kid's play area
Dogs welcome inside
Fido Park
Wi-fi
Autogrill for truckers
Gluten-free dishes
Environmentally outstanding as well
ENERGY SAVING
1,200 m² of piping coil across the entire vaulted ceiling and plunge to a depth of 25 metres below ground by means of 420 geothermal probes to remove or deliver heat according to the season.
This system reduces CO₂ emissions by 59% and electricity consumption by 45% compared to a normal building.
The building is also able to collect rain water and ground water for air conditioning, irrigation of green areas, toilets and fire-fighting.
Its high energy efficiency delivers savings of 30% (25,550 m3 a year) compared to a normal building, which is equal to the average domestic consumption of 128 families.
MATERIALS
The interior structure is made entirely of PEFC certified glulam from sustainably managed forests. All the other construction materials are eco-compatible and recyclable, from the flooring asphalt to the roofing.