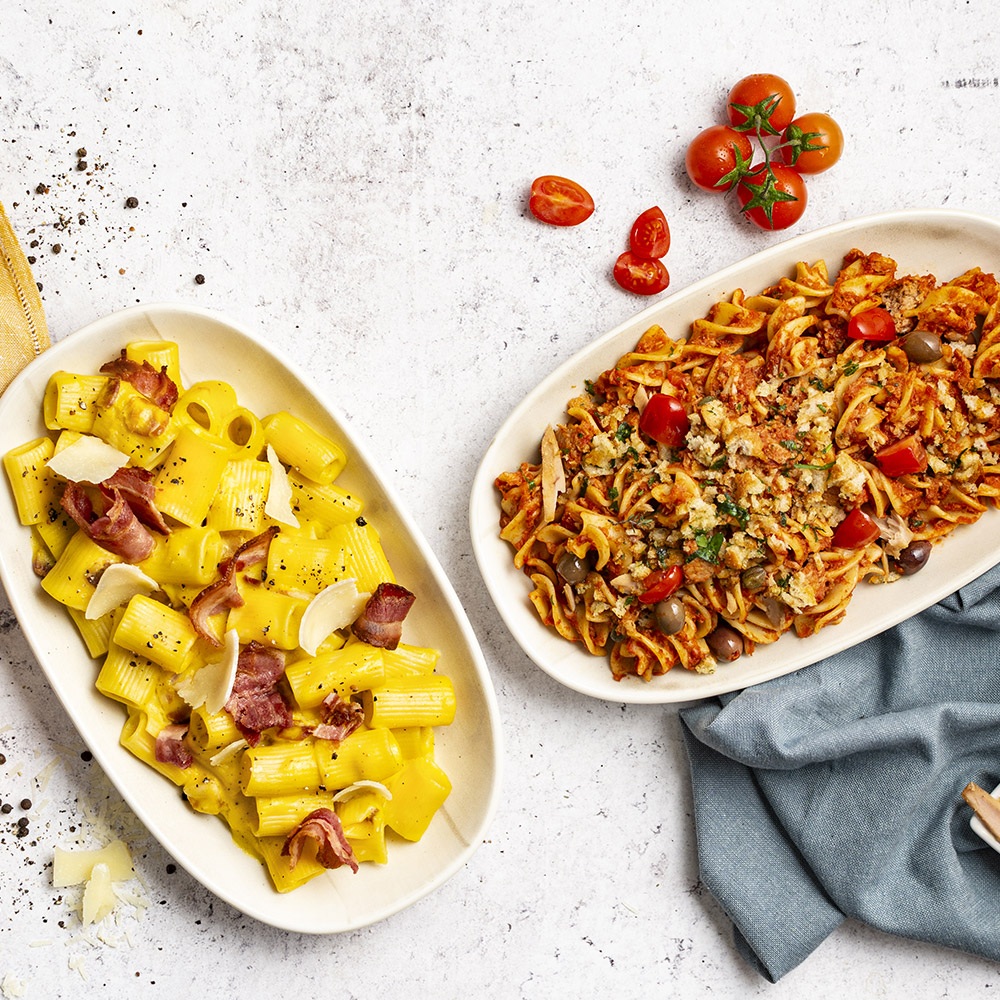 Restaurant
The pleasure of sitting at table while travelling
Welcome: whether you're travelling for business or pleasure, our restaurant is always ready to welcome you with food for all tastes, from starters to dessert, and a new experience every time you sit down at table.
Our passion travels Italy's highways to offer you the finest gastronomy.
Choose from among light and balanced menus, with plenty of salads for your wellbeing, or more indulgent and strong flavoured ones, with 1st courses celebrating tradition, such as Tortellini Ducali, which are Bologna-style tortellini made to the original recipe and dressed with a cream of Parmigiano Reggiano and crispy julienne strips of cured ham.
Or are you more a 2nd course type? Here you'll find a wealth of meat and fish dishes, including cutlets or dishes from the grill. Everything always prepared with the utmost care.
To offer you the best every time, we work with the best people. In Autogrill restaurants you'll find flavoursome risottos produced in collaboration with star chef Andrea Ribaldone and cakes and desserts by pastry chef Luca Montersino.
Discover all the ideas that have sprung from our collaborations