The most historic "bridge Autogrill" in Europe.
Arda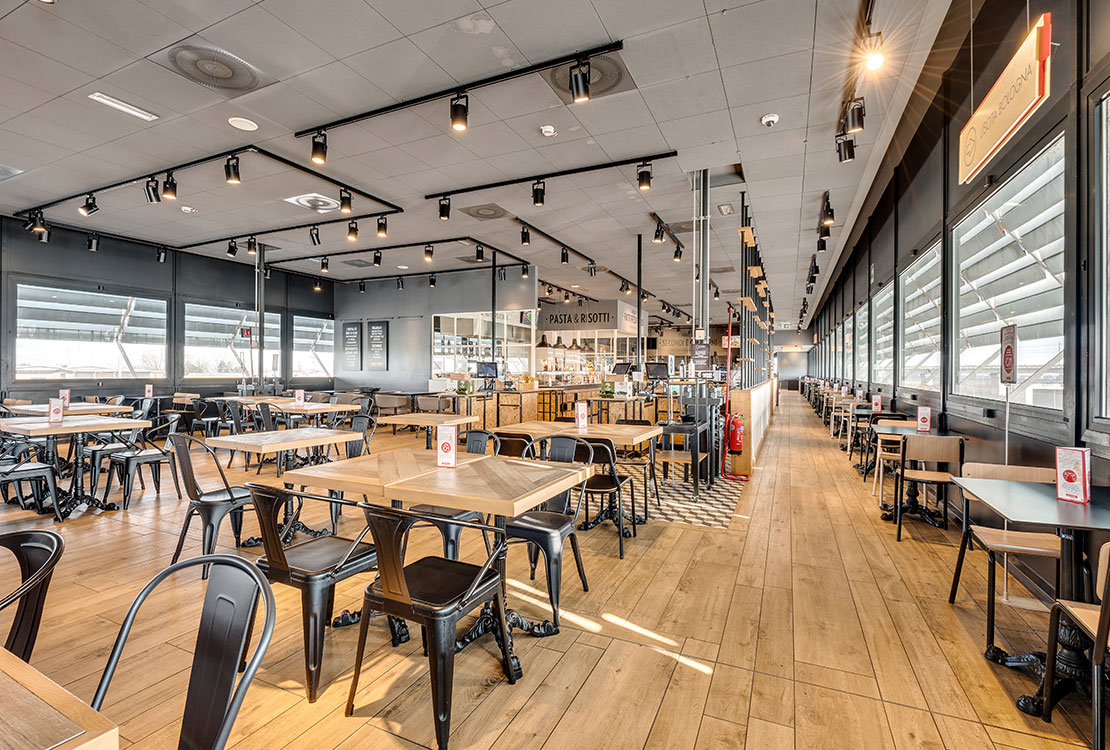 Services:
Bar Snack
Market
Digital payments
Take-away
Disabled access
Showers
Wi-fi
Gluten-free dishes
Self service restaurant
Seating indoors
Toilets
Baby Room
Dogs welcome inside
Satellite TV
Credit cards accepted
Outdoor tables
Disabled toilets
A bridge between history and modernity
Built over the A1 motorway near Casalecchio di Reno in 1959, in just 4 months, this is one of the great icons of modernization and the economic boom in Italy. It was designed by architect Angelo Bianchetti, who nicknamed his bridge structure "transatlantico" having drawn inspiration for it on a voyage to the United States.
Another historical link between Autogrill and America is the idea and name of Mario Pavesi's motorway business: when travelling in the USA a decade earlier, he discovered that the little diners along America's Interstate highways were called "grill rooms".
Arda's inauguration on 31 December 1959 was attended by the then Interior Ministry Undersecretary Oscar Luigi Scalfaro, as well as Mario Pavesi and Angelo Bianchetti.