The perfect stop-off for travellers from all over the world
Aeroporto di Fiumicino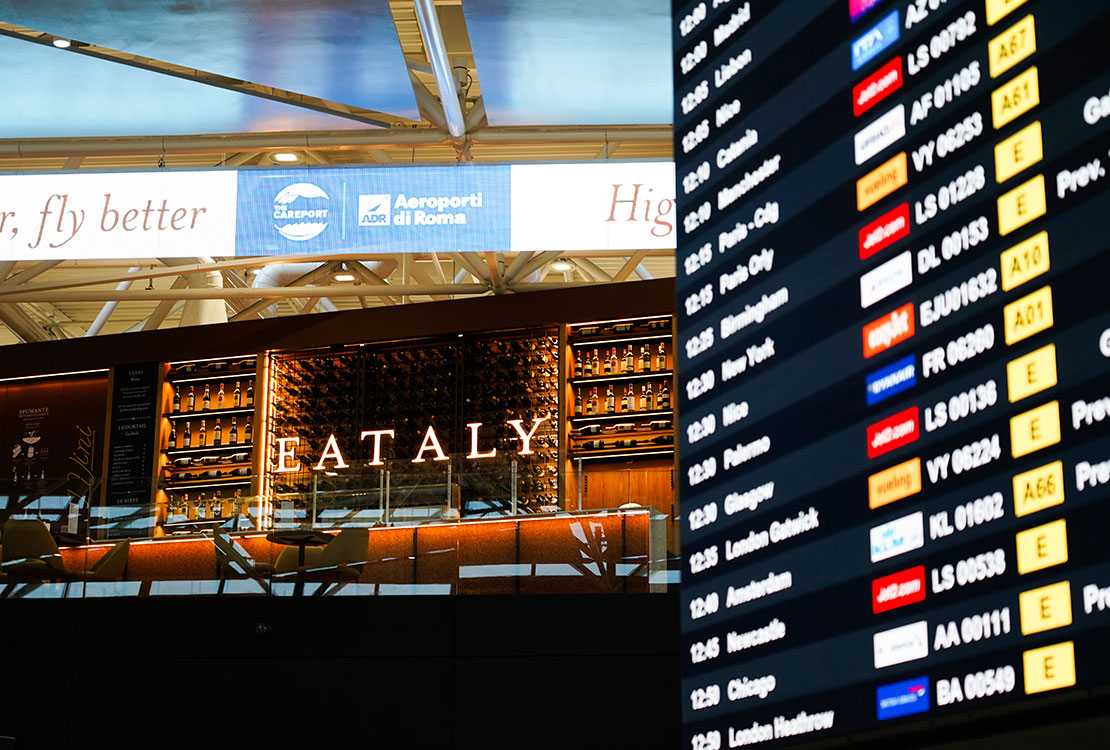 Where you can rest
At Fiumicino Airport you'll find many of our bars and restaurants, designed to serve all kinds of travellers: Caffè Kimbo, Bottega Prosecco Bar, Fucina Bakery & Grill and Birra del Borgo, Eataly, KFC. Caffè Napoli, Palma's, Pasticceria Sal De Riso, Palma's.
EATALY 
Can eating also be a way to learn? Yes, if you come to Eataly, the restaurant that brings together the excellences of Italian food and wine. Here you'll have a huge choice, from the queen of our tradition, pasta to dishes from the grill, or fried food, not to mention healthy and diet dishes. And at the same time, discover the story behind the ingredients and raw materials and their sustainable production methods. Curiosity works up an appetite? Come and meet Eataly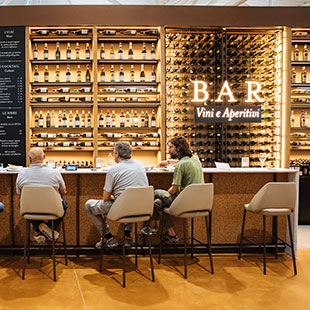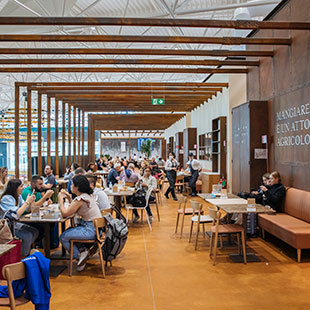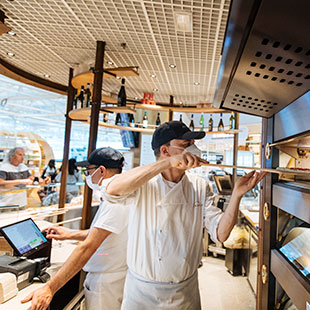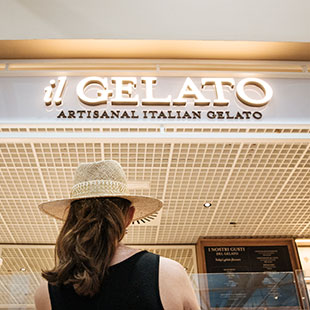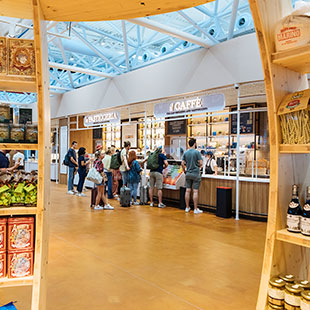 KFC – Terminal 3
The first time you try the original KFC fried chicken is something you never forget. It's still made using the original mix of herbs and spices that Colonel Harland Sanders invented over 75 years ago. You can now enjoy it at Fiumicino Airport.
CAFFÈ KIMBO – Terminal 1
What's best, a sandwich or a slice of pizza? Or something sweet? The important thing is to always finish your break with a real Neapolitan espresso.
Puro Gusto
Enjoy a break at the new Coffee, Bakery & Fine Food Shop, where Italian tradition and an international spirit combine to welcome all travellers. Every single item is prepared with maximum care, from coffees to croissants, pan pizzas and other oven-baked product
Fucina Bakery & Grill
Not much time before your flight? Try our Fucina Bakery & Grill, with its design ambience, fast and quality service and rich menu. If you want a break that means wellbeing, choose between gourmet hamburgers prepared on demand, pizzas and sandwiches or salads. And don't miss our Birra del Chiosco, in collaboration with Birra del Borgo.
Bottega Prosecco Bar
Bottega Prosecco Bar means good wine, genuine food and Italian lifestyle. Collaboration between sommeliers, chefs, architects and designers has created a comfortable and elegant ambience in which to savour a glass of Prosecco or other wine from Bottega's selection, along with typical Venetian appetizers or simple dishes made with genuine ingredients typical of Mediterranean cuisine.