Driver and guide loyalty card
Group Service is an Autogrill initiative reserving discounts and other advantages for coach drivers and tourist guides.
Advantages
If you're accompanying a group of at least 10 people, you can lunch for free and access all the other dedicated advantages (see rules).
How to register
1. Download My Autogrill App
3. Confirm the e-mail address you entered when registering.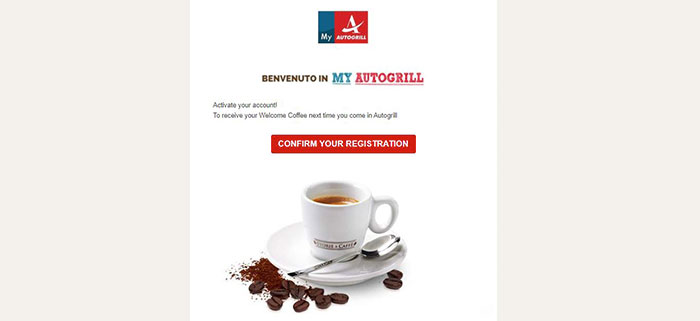 4. Add your Group Service Card, click on "Activate" and start enjoying all the discounts reserved for you.
5. Fill out all the fields with the required data and upload the following documents.
For bus drivers:
Driving license (D, D1, D+E, D1+E), Driver Qualification Card (Carta di Qualificazione del Conducente – C.Q.C.) and the vehicle's registration document (optional).
For tourist guides:
Professional qualification card (indicating personal details and validity date) or a declaration by the travel agency, pursuant to D.P.R. 445/2000, proving the existence of your employment relationship with the agency.
6. Accept the Group Service terms and conditions and click on "Save" to send your request.
The service will be active within 24 hours, subject to verification of the documentation and correctness of the data.