Advantages for truck drivers.
Invito is our My Autogrill programme for truck drivers. Enjoy fixed discounts at our snack bars, restaurants and markets and exclusive promotions.
From 20 December 2021 until 30 September 2022
30% discount in Ciao, La Fucina and Amore restaurants
10% discount at Bar Snack
15% discount on market* purchases
20% discount at Old Wild West on motorways
*Excluding tobacco products, stamps, newspapers and magazines, lotteries, Bluvia tickets, phone cards and top-ups, Swiss and Slovenian vignettes and Viacard.
How to register
1. Ask for a Carta Invito in an Autogrill with a Ciao or La Fucina restaurant.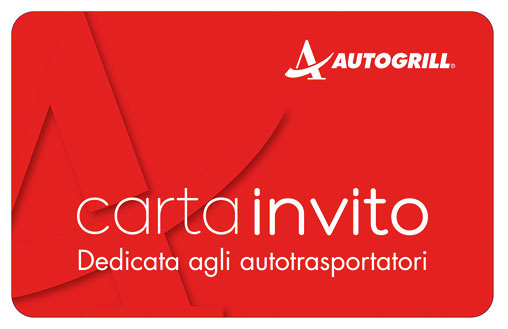 3. Confirm the e-mail address you entered when registering.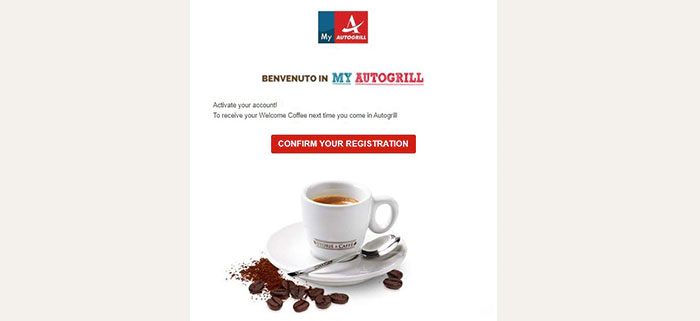 4. Add your Carta Invito, click on "Activate" and start enjoying all the discounts reserved for you.